Company: FedEx Ground (info)
Position: FEDEX - YES Home Weekly, $5K/month, New Equip: Dedicated TEAM CDL Drivers Needed!
Location: Mount Prospect, IL (USA)


Job Type: Full Time
Minimum Education: High School / GED
Post Date: 03/20/17
Compensation:
Ref #: IL-Mount Pros

Please mention you saw this job on
JobsInTrucks.com!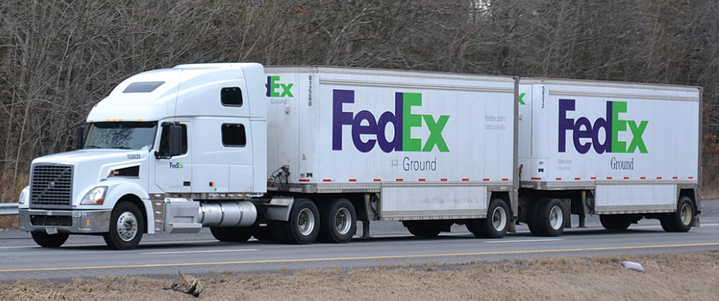 Call Bob @ 866-874-3011
TEAM DRIVERS ARE NEEDED NOW
FOR GROWING FEDEX CONTRACTOR!!! $5000/Month
Based in Champaign, IL


US Transport Services - FedEx Contractor



We are Growing & looking for team drivers for runs based out of the Champaign IL FedEx Ground hub. FedEx is Growing and building new facilities in N St Louis and Chicago area adding more Runs - runs means there's always work. FedEx ALWAYS has freight to move.

What Makes Us Better!

NO working on trucks

NO loading/unloading freight

NO running up and down ramps delivering frozen food where you pay for any shortages.

WE Cover all truck expenses, all maintenance, all Tolls, all Fuel.

We pay our drivers to be Safe and Drive.

We can set you up with a teammate or BRING YOUR OWN.

This is a great opportunity for husband-and-wife driving teams!



Military Motor T operators (Marine 3531, Army 88M) we want YOU!
Separating from the military? We Hire Veterans!
We employ 50% Veteran workforce.


WE OFFER:
Money & Mileage!
$5000/month
Our Teams are logging between 4,400 and 7,200 miles WEEKLY
We can assist in moving costs for the right candidates.
E-logs/Qualcomm, Prepass, EZ Pass
Health Insurance Options Available
Weekly Pay - Direct deposit AND .10 per diem (not taxable) putting more money in your pocket
$100 Monthly Safety Bonus
Terminal to Terminal routes
No-Touch Freight - DROP & HOOK

TRUCKS:
2015-16 Volvo sleepers w/ Automatic Shift - we have set up these trucks with Power Inverters, microwaves and refrigerators in each truck.

REQUIREMENTS:

Class-A CDL

Clean MVR - 1 Minor violation

Clean Drug Screening

Clean Background Check

Minimum of One (1) Year Experience or Approved Driving School
Call Bob @ 866-874-3011 or
Click APPLY BELOW and we can reach you.

Please mention you saw this job on
JobsInTrucks.com!

Use your back button to return.