Call (888) 776-0959 Today
West Side Transport, based in Cedar Rapids, IA, has been in business for over 45 years. Started by the Vogt family, cleaning grain spills at train yards with just a few trucks and has now grown into a 600 truck operation, still family owned and operated. Don Vogt, the owner, still drives a truck to this day in order to have a working understanding of what our drivers experience on a daily basis in order to know what changes need to be made to better accommodate our drivers.

99% NO Touch Freight
EZ Pass* to keep you moving!
Name Your Bonus*
Driver Trainers make $1,200 or more per month in addition to their mileage pay
Full Benefits Offered – BlueCross BlueShield (Medical, Vision, Dental)
401K Company Match (Up to 6%)
Driver App enables you to receive all load information on your smart phone.
Dog Policy
Rider Policy* - we believe in family, take the kids, show them the country!
*Restrictions may apply, speak to a recruiter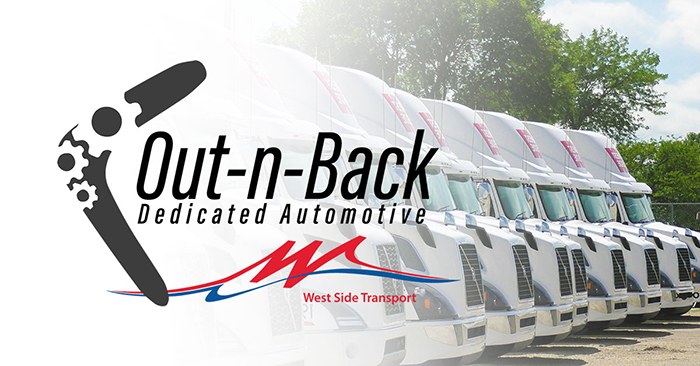 Home Daily - Automotive Dedicated CDL A Truck Driver


West Side Transport is celebrating our 45th year of operations by expanding our business within our Home Daily Automotive Dedicated division. This is an 'out and back' pickup and delivery of automotive parts with time critical schedule. If you live in or near the following cities, you will be home every single day: Ft. Wayne, IN, Glenwood, IL or Lima, OH. Apply now to claim the limited spots and attend an orientation near you!
Home Daily Auto Dedicated Details:
$55,000 - $65,000 per year
$1,100 - $1,200/week (.55cpm - .73cpm)
Round the clock shifts, four to six-day work weeks, 8-10 hours a day
Automotive freight + consistent start and end times = set schedules
Driver Trainers can earn an additional $.11/CPM
Paid Time Off bonus - 17 days per year!
Well maintained and warrantied equipment
Medical, Vision, Dental insurance options
401K with Company Match Up to 6%
West Side Transport Driver App, $2,000 no-limit referral, and much more!
Apply online, or Call (888) 776-0959 Today!