Call (888) 776-0959 Today
West Side Transport, based in Cedar Rapids, IA, has been in business for over 45 years. Started by the Vogt family, cleaning grain spills at train yards with just a few trucks and has now grown into a 600 truck operation, still family owned and operated. Don Vogt, the owner, still drives a truck to this day in order to have a working understanding of what our drivers experience on a daily basis in order to know what changes need to be made to better accommodate our drivers.

99% NO Touch Freight
EZ Pass* to keep you moving!
Name Your Bonus*
Driver Trainers make $1,200 or more per month in addition to their mileage pay
Full Benefits Offered – BlueCross BlueShield (Medical, Vision, Dental)
401K Company Match (Up to 6%)
Driver App enables you to receive all load information on your smart phone.
Dog Policy
Rider Policy* - we believe in family, take the kids, show them the country!
*Restrictions may apply, speak to a recruiter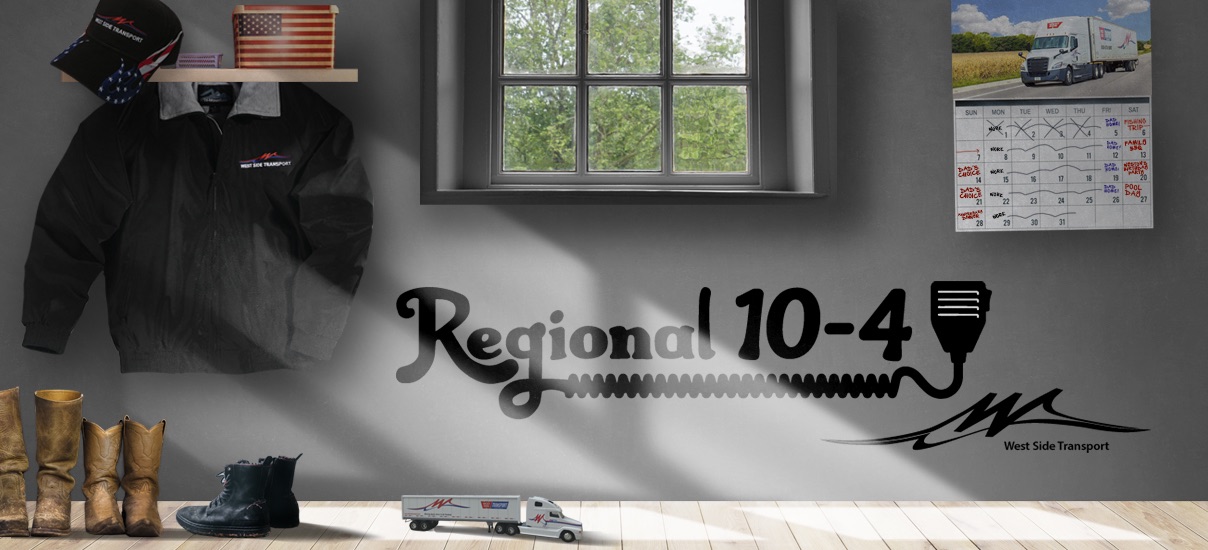 Regional 10-4 Class A Driving Position
West Side Transport
is redefining Regional by doubling your home time without compromising your pay. How is this done? With advanced pre-plans on routine freight lanes, with your on-duty time being driving and not sitting, and with well-maintained equipment. Your wheels are rolling one minute after your 10-hour break and pre-trip. Spent only 4 nights on the road before you get
home Friday for a 60+ hour weekend
. This is Regional 10-4,
it's time to reclaim your entire weekend.
Home ALL weekend - Friday to Monday
$.46¢ - $.65¢ per mile
2,000 - 2,400 mile per week
$52,000 to $70,000/year
Driver Trainers can earn an additional $.11/CPM
Weekly Pay Commitment
EZ Pass
Accessorial Pays - Increase your CPM by $.07
Late Model Tractors (Volvo, Freightliner, International)
401K with Company Match Up to 6%
Full Benefits - Medical, Vision, Dental Available
Driver App - receive all driver info. on your phone!
Apply online, or Call (888) 776-0959 Today!