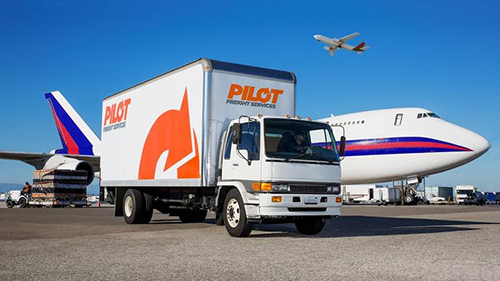 Pilot Freight Services seeks a
full-time driver
to work out of our
Honolulu office in Aiea, HI
. Candidate will transport materials to and from specified destinations in a safe and efficient manner and in accordance with DOT regulations.
Responsibilities:
Making pick-ups and deliveries;
Knowledge and practice of DOT regulations;
Documentation of freight at pick-up and delivery locations.
Inspect and monitor delivery vehicle
Qualifications:
Drivers license required;
Knowledge and practice of DOT regulations;
Forklift experience;
Good communication skills and neat in appearance;
Must have a High School Diploma or equivalent;
Must have clean Motor Vehicle Record.
Competitive wages and benefits package, including 401K.
If you are interested in this opportunity, please click one of the "Apply" buttons above. This process only takes about 5 minutes to complete.
QualificationsBehaviorsTeam Player:
Works well as a member of a group
Enthusiastic:
Shows intense and eager enjoyment and interest
Detail Oriented:
Capable of carrying out a given task with all details necessary to get the task done well
Dedicated:
Devoted to a task or purpose with loyalty or integrity
MotivationsJob Security:
Inspired to perform well by the knowledge that your job is safe
Growth Opportunities:
Inspired to perform well by the chance to take on more responsibility
Self-Starter:
Inspired to perform without outside help
Flexibility:
Inspired to perform well when granted the ability to set your own schedule and goals
Education
GED or better.
High School or better.
Licenses & Certifications
Driver License
DANGEROUS GOODS
FORK LIFT
SkillsProficiency in written & verbal communication
Novice
Proficiency in written and verbally.
Novice
Customer service experience
Novice
Forklift
Intermediate
Handtrucks
Intermediate
Pallet Jack
Intermediate
Experience1 year(s):
Driver experience