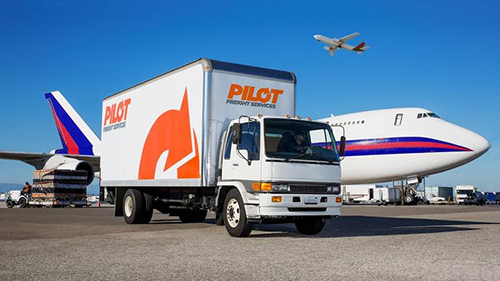 Pilot Freight Services seeks a Part
-Time non-CDL Driver
to work out of our
Hartford office in Windsor, CT
. Candidate will transport materials to and from specified destinations in a safe and efficient manner and in accordance with DOT regulations.
Responsibilities:
Making pick-ups and deliveries;
Knowledge and practice of DOT regulations;
Documentation of freight at pick-up and delivery locations;
Material handling, loading and unloading of trucks.
Material handling may include one or more of the following: picking, packing, scanning kitting, counting products and other like duties.
• Must ensure timeliness, packaging, routing and systems work is completed accurately
• Read and follow detailed and defined instructions in a fast-paced environment
• Ensure safe work environment
• Perform other duties as assigned
Qualifications:
Knowledge and practice of DOT regulations;
Must be able to lift 50-125 lbs;
Good communication skills and neat in appearance;
Must have necessary licensing to operate straight trucks, CDL license is preferred but not mandatory;
Experience using forklifts, pallet jacks and banding/shrink wrap material;
Must have High School Diploma or equivalent;
Must have a clean Motor Vehicle Record.
Myst be 25 years or older
Competitive wages and 401K.