Drivers Make $150,000 Annually
DO WORK THAT MATTERS!
CDL A Owner Operators
Lineage Logistics is the largest refrigerated warehousing and logistics provider in the world. You will always have freight to move!
Why Lineage Logistics?


Average of $150,000.00 /year
Referral bonus - $4,000
Get paid for every move (each way) – INCLUDES ACCESSORIAL PAY:
Overweight, bobtail and detention paid once you reach the line outside of port
Gensets & other equipment provided
Free parking
Dedicated and consistent year-round freight (non-seasonal)
Truck insurance programs
COMPANY PAID – Best In Class!
Monday – Friday day shift
Weekly settlements and direct deposit
Drop-and-hook containers
No touch freight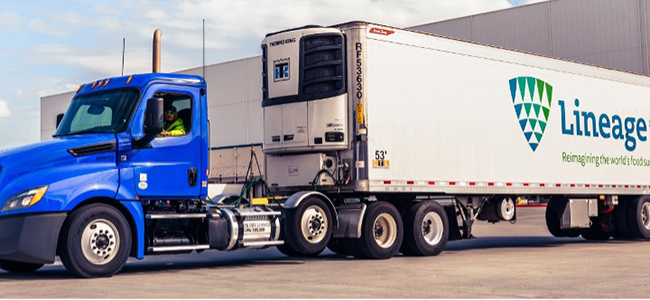 Lineage Logistics is a warehousing and logistics partner committed to delivering sophisticated, customized, and dependable cold chain solutions to leading food, retail, agriculture and distribution companies. We serve customers who put a premium on excellence and reliability to ensure our nation's food supply is handled, stored and delivered safely and securely through the entire supply chain.
Click APPLY BELOW!
Qualifications:
Must have own tractor in good condition that can pass DOT inspection
Must be at least 21 years old
Must have a valid Class A Commercial Driver's License (CDL)
Must have a Transportation Worker Identification Card (TWIC) by start of lease
Must have 18 month experience

Click APPLY BELOW and we can give you a call to take the next steps in joining the Lineage Family.